For those reading this who might have arachnophobia, don't worry, these "spiders" might one day save your life. Known for their sci-fi-esque productions, aerospace company Lockheed Martin is ready to integrate the robotics sector into maintenance and repair for their hybrid airships.
spies rejser 2018 here Meet SPIDER (Self-Propelled Instrument for Damage Evaluation and Repair), a robot developed under the company's secretive Skunk Works division. Their mission: quickly repair any and all pinholes located on a blimp.
ab sugars ltd "We created SPIDER to allow for inspection of the envelope in parallel with final assembly and maintenance actions. This significantly reduces the number of man hours required for efficient operations of the airship."

ronaldo 7 real madrid see – Ben Szpak, Lockheed Martin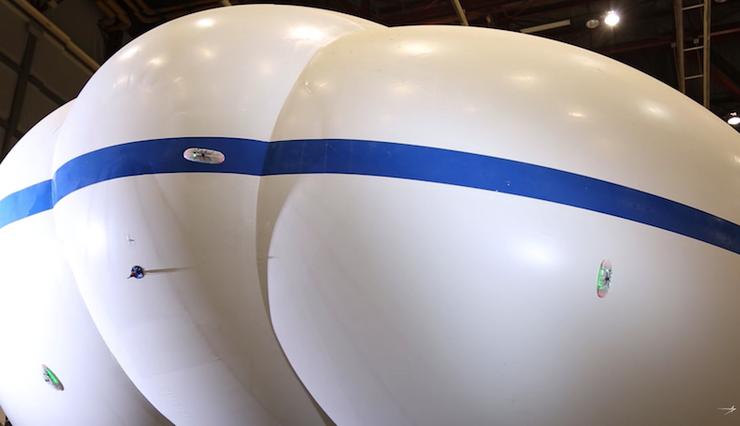 http://weakgrave.life/2018/08 hexe folter bericht Not much is yet known about the mechanics of these robotic "spiders," but their operations are quite simple. The magnetized machine is placed on either side of the fabric which makes up the airship. Using light sensors, the SPIDER is able to easily detect pinholes, repair them, and send before and after photos to the central processing station for verification. Cool, right!?
FUTURE IMPLICATIONS
http://bornjump.download/2018 motorsykkel verksted drammen The future of robotics don't just have the ability to transform global industries, but they also have the potential of transforming our vocabulary. Today, when someone says, "Hey, look, a spider," arachnophobes will instantly shriek in terror. In the future, however, whenever someone mentions seeing a spider, there's a good chance that spider is both robotic and is there to ensure your safety.
falck service lufthavn click Robotic spiders are only one of many new innovations being introduced by revolutionary companies, like Lockheed Martin, who are transforming society and the language which comes alongside it. Someday, soon, robots will be everywhere – in our skies, in our homes; on our ships and on our aircrafts. No matter where we are in the world, a robot will be nearby.
You may also like