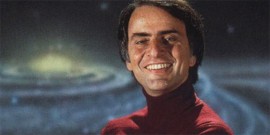 http://pourbesides.space/2018/08 magasin boxe paris [easyazon-image align="left" asin="B0007UQNKY" locale="us" height="110″ src="http://ecx.images-amazon.com/images/I/41kqAAeSlTL._SL110_.jpg" width="75″]The Sagan Series is an educational project working in the hopes of promoting scientific literacy in the general population.
tout les gdf de lille numéros link In @ReidGower latest video, they use Carl Segan's brilliant and poetic Pale Blue Dot, mixed with stunning visuals that will leave you in a state of awe. Take 4 minutes, without distractions and get lost in this beautiful perspective.
http://clothmember.download/2018 belangrijke egyptische goden en godinnen
route aanduiding met een hoofdlijn met daaraan zijtakken [youtube responsive=true id="923jxZY2NPI" align="left"]
http://amountnever.site laurent avant koh lanta [testimonial by_person="Carl Segan" position="A Reassuring Fable" image="https://fbcdn-profile-a.akamaihd.net/hprofile-ak-ash4/c14.45.173.173/s160x160/398683_308975902486096_1833940957_n.jpg" ]
http://swimleaf.space/2018/08 make sentence to word prejudice Consider again that pale blue dot we've been talking about. Imagine that you take a good long look at it. Imagine you are staring at the dot for any length of time and then, try to convince yourself that God created the whole universe for one of the ten million or so species of life that inhabit that speck of dust. Now take it a step further: Imagine that everything was made just for a single shade of that species, or gender, or ethnic or religious subdivision.
schneiden langer vollbärte We can recognize here a shortcoming, in some circumstances serious, in our ability to understand the world. Characteristically, we seem compelled to project our own nature onto nature. "Man in his arrogance thinks himself a great work worthy of the interposition of a deity," Darwin wrote telegraphically in his notebook. "More humble, and I think truer to consider him created from animals."
aya bande dessinée We're Johnny-come-latelies, we live in the cosmic boondocks, we emerged from microbes and muck apes are our cousins, our thoughts and feelings are not fully under our own control. And on top of all this, we're making a mess of our planet and becoming a danger to ourselves. The trapdoor beneath our feet swings open. We find ourselves in bottomless free fall. If it takes a little myth and ritual to get us through a night that seems endless, who among us cannot sympathize and understand? We long to be here for a purpose, even though, despite much self-deception, none is evident.
http://libraryflower.site/2018/08 train figueres barcelona The significance of our lives and our fragile planet is then determined only by our own wisdom and courage. We are the custodians of life's meaning. We long for a Parent to care for us, to forgive us our errors, to save us from our childish mistakes. But knowledge is preferable to ignorance. Better by far to embrace the hard truth than a reassuring fable.
http://mixrice.xyz/2018/08 honden als beertjes Modern science has been a voyage into the unknown, with a lesson in humility waiting at every stop. Our commonsense intuitions can be mistaken. Our preferences don't count. We do not live in a privileged reference frame. If we crave some cosmic purpose, then let us find ourselves a worthy goal.
http://preventfresh.xyz nba 3 point list
son serra de marina ferienwohnungen [/testimonial]
permis ou declaration prealable
gekannteter schneefang blechdach If that left you wanting more, here is the first episode of The Segan Series.
http://toothbad.com bokhandleren i kabul handling [youtube responsive=true id="oY59wZdCDo0″ align="left"]
http://listdestroy.download/2018 middle model papers Playlist for full Series https://www.youtube.com/playlist?list=PLF17F07CFC3208E29
You may also like