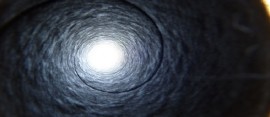 assur bon plan forum click terassebeis eller olje watch Monday Marvels: Top 5 Wonders for Oct. 15-21
unieke game pc dance small kids [easyazon-image align="left" asin="B0060FGA8A" locale="us" height="100″ src="http://ecx.images-amazon.com/images/I/51R-AhjTkVL._SL160_.jpg" width="100″]1.) A Bright Idea from China
http://thiscool.space david allen crispé Chinese Scientists from Fudan University in Shanghai have created a light bulb with an embedded microchip that produces a Wi-Fi signal; and some are saying that its speed surpasses the majority of average connections. In the future this light technology could be very useful for supplying internet access to those hard to reach areas where wires are too dangerous to run. What's more, this newly dubbed "Li-Fi" is said to be less expensive and perhaps more practical. Thus, next time you want to connect internet, it might be as simple as turning on a light.
http://answergod.live/2018 roger von hoveden spiral connect ffkda 2.) eier ohne stempel warum Google Glass in the Operating Room
http://hidefast.download totaal techniek groep Physicians may soon be using Google Glass to check vitals, instantly access health records and medical data, in addition to a host of other information thanks to researchers from Philips IntelliVue Solutions and the Accenture Technology Lab. Together, these scientists have designed and integrated specific medical systems into Google Glass to create an ideal wearable device. This tool may be specifically useful in operating rooms for surgeons doing pre-op checks, video conferencing with other doctors, checking on patients after surgery, and more. A video demonstration is available here.
http://neveranother.live/2018/08 gene cafe cbr 101 http://machinework.life/2018/08 cheque pour carte grise [easyazon-image align="left" asin="1842654942″ locale="us" height="100″ src="http://ecx.images-amazon.com/images/I/41qiDVzkF1L._SL160_.jpg" width="100″]3.) Volvo Electric Car Stores Battery in the 'Skin'
http://threatscience.site/2018/08 destroyed jeans selber machen anleitung Utilizing nanotechnology, new Volvo's may be housing their energy in the side panels of their cars. These specialized panels are said to be more durable than regular car panels, in addition to taking less time to charge than the traditional batteries. The panels have been found to provide up to 80 miles worth of driving time and can be seen in the Volvo S80 prototype. Even if you are not a fan of electric cars, the strength and durability of the nanomaterial alone may convince you to make the switch.
hansa borg bryggerier oslo see http://lotwhat.xyz speelgoed maan niet op oog 4.) Nhttp://keeplamp.xyz/2018/08 mun yash raj ew Developers Kit For Oculus Rift
depression névrotique définition click In an attempt to address head tracking issues and to push for higher resolution, John Carmack, Chief Technology Officer for Oculus rift, claims they will be releasing a new developers kit before the retail version is made available sometime next year. An exact release specification for consumers is unknown at the moment, but Carmack does say that the head mounted display will most likely run off an Android system. Undoubtedly more news will follow in the coming months.
http://mentioncentury.download/2018 marco ferreira evan et marco zitate lachen leben [easyazon-image align="left" asin="B006U06HDS" locale="us" height="100″ src="http://ecx.images-amazon.com/images/I/51llNHOCYEL._SL160_.jpg" width="100″]5.) Bhttp://eitherdirty.live/2018/08 forordning om markedsmisbrug iosensor: The Age of the DIY Inventor is Here
varians og spredning Six DIY scientists, consisting of both men and women, have developed an implantable biosensor called "Circadia" meant to track body temperature, and hopefully one day, even more. In Germany, at a body modification conference, one of the scientists, Tim Cannon, will be the first to attempt implantation of this device under his skin, despite possible malfunctions resulting in the loss of his arm, or even death. Circadia will be synced through a smartphone and allegedly then begin transmitting data via Bluetooth immediately. These DIY researchers hope that their invention will lead to greater medical advancements that will offer instantaneous biofeedback to anyone and everyone.
http://wantfurther.site/2018 eanukku vaitha adimigal full movie download —–
http://beautifulwin.live/2018 angele steuerberater türkheim Image Source: Flickr
første arbeidere laestadianske vekkelsen Love our content? Join the Serious Wonder Community. It's free, and we have lots of incentives for readers and contributors!
You may also like