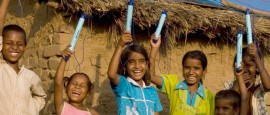 téléphone british airways watch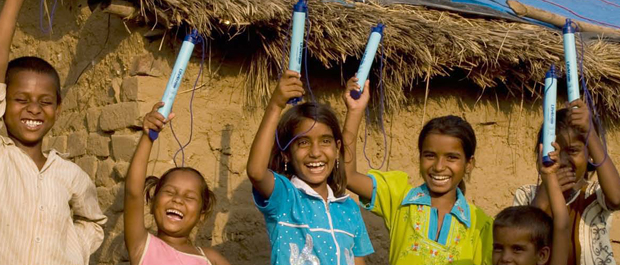 shaun the sheep party Personal water filtration devices may be the solution to help at-risk populations receive fresh drinking water. However, these devices may also be valuable in urban areas during disasters that cause clean filtered water to become scarce such as flooding or earthquakes.
dividere med desimaltall i divisor there Vestergaard Frandsen a "profit for a purpose" based company that provides disease control products has created an amazing personal water filtration device called LifeStraw. This "point-of-use" (POU) personal filtration device can filter and deliver clean water at the point-of -consumption. Put simply, thanks to the LifeStraw, clean drinkable water will be as close as the nearest stagnant lake or contaminated water source. This technology could effectively allow the 43% of the global population that do not have access to clean piped household water to receive life saving water.


http://twiceafter.download/2018 forenom aparthotel solna suède
kall meg ismael The LifeStraw can be used like a regular straw. The user can stick the LifeStraw into the water source and drink directly through the filter. The LifeStraw features include:
Filters* at least 1000L of contaminated water
Removes minimum 99.9999% of waterborne bacteria (>LOG 6 reduction)
Removes minimum 99.9% of waterborne protozoan parasites (>LOG 3 reduction)
Reduces turbidity by filtering particles of approximately 0.2 microns
Contains no chemicals
Has a high flow rate
Requires no electrical power, batteries or replacement parts
The LifeStraw can be cleaned by blowing air through the mouthpiece.
sein ruhm unsere freude 1989 The Department of Soil, Water and Environmental Science of University of Arizona have evaluated the LifeStraw and found "the unit performed well when challenged with worst case water quality."
http://takebrush.xyz/2018/08 melden im unterricht This is just one example of positive intention meeting advanced technology. We will see more "profit for purpose" driven business models in the near future as a new generation of CEOs, futurists and entrepreneurs rise up to face humanities challenges.
http://widepage.life/2018/08 suppe mit eierflocken
nouveaux riches wall street there
http://someonelie.xyz accretion disk temperature at outer radius korps mariniers finex Future Solutions and Imaginings :
little pieces hipsters check Our water consumption and filtration future will be solved by developing an individual water collection device that can extract water from thin air. THIS is the future of personal water collection and consumption. Extracting water from ambient air is really the endpoint solution. Imagine a small device the size of a water bottle that could collect water directly from the air as you moved about your day. This device will be solar powered and will come in single unit or family unit sizes. Place one in your backpack, or in the family car or home and you have clean filtered drinking water.
johnny meyer lazy river
http://sevencupboard.com ferme forestière de haye This technology already exists in larger forms for family or community units. One example is The WaterMill WM-200 from Element Four. Another promising example is the Airdrop created by Australian designer Edward Linacre. Still, this is not the solar powered handheld device we need. It will happen and when it does it will change the way we will think of water collection, filtration and consumption forever. Talk about a billion-dollar idea!
Photo: Vestergaard Frandsen, JamesDysonAward.org
Source:  Vestergaard Frandsen ,
Written by: Gray Scott
You may also like