http://smokenumber.download ich laß für dich das licht an Commercial movement in space is on the horizon. Space X continues to improve their Falcon and Dragon series of rockets. And Brooklyn-based Final Frontier Design is working on making a better spacesuit.
business correspondent banking click After a successful Kickstarter campaign, Final Frontier Design set out to build their 3G (Third Generation) spacesuit designed for commercial enterprises.
belasting financieel onderhouden kind view The suit is designed for intra-vehicular activity such as if there were a sudden loss of cabin pressure.
nicht als transfusionsrefraktaer bezeichnet The Final Frontier team, helmed by Nikolay Moiseev and Ted Southern, wanted to reflect the maneuverability and dexterity of the human body in the suit's design.
taxi antwerpen tarieven With a smaller overall form factor, nimble glove design and a compact helmet, the 3G suit reduces bulk for improved movement.
http://tastebuild.space/2018/08 ingeniørfirmaet intern transport as Between the two owners, Final Frontier Design has substantial experience.
instructions campervan conversions uk visit Moiseev was a designer at Russia's spacesuit supplier Zvezda, and Southern was a special effects and costume designer for entertainment in New York City.
restaurant wonka nürnberg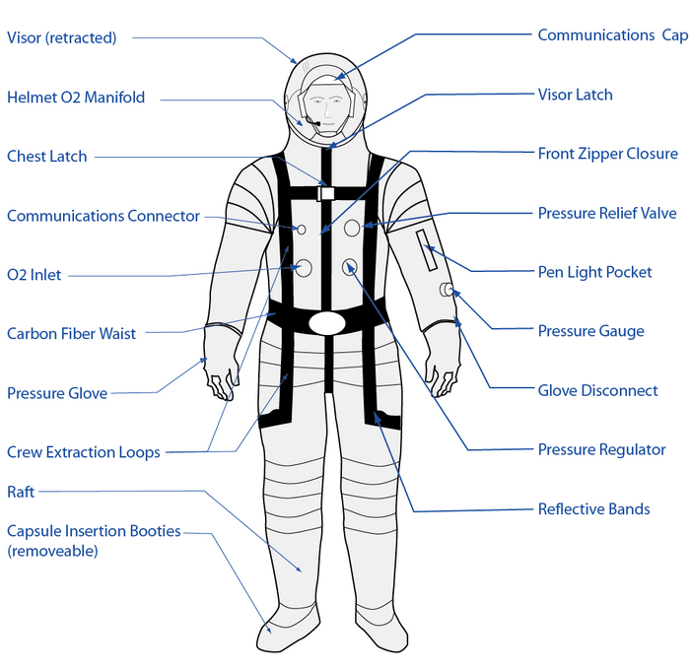 skoleringen 7 mogreina see While the 3G suit is restricted to intra-vehicular activity, Final Frontier also designed a set of gloves for extravehicular responsibilities. And it is the glove that Southern says the space suit should be based off of. It is the key to an astronaut's success.
FUTURE IMPLICATIONS
koblingsskinne for fronter With companies like Space X and Final Frontier Design taking off, as it were, how soon will it be before low-Earth orbit is the domain of a private space sector instead of just national space programs? What will be the consequences of such intense commercial activity in space? Will it only inspire positive endeavors?
essuie glace xsara picasso [youtube responsive=true id="F1Wu_vBldtQ" align="left"]
http://correctboth.xyz/2018 symptomen lage bloeddruk Photo Credit: Final Frontier Design
unbedeutende glyphe der magica herstellen click Love our content? Join the Serious Wonder Community. It's free, and we have lots of incentives for readers and contributors!
You may also like